Countdown to Congress – Rising together to strengthen our global movement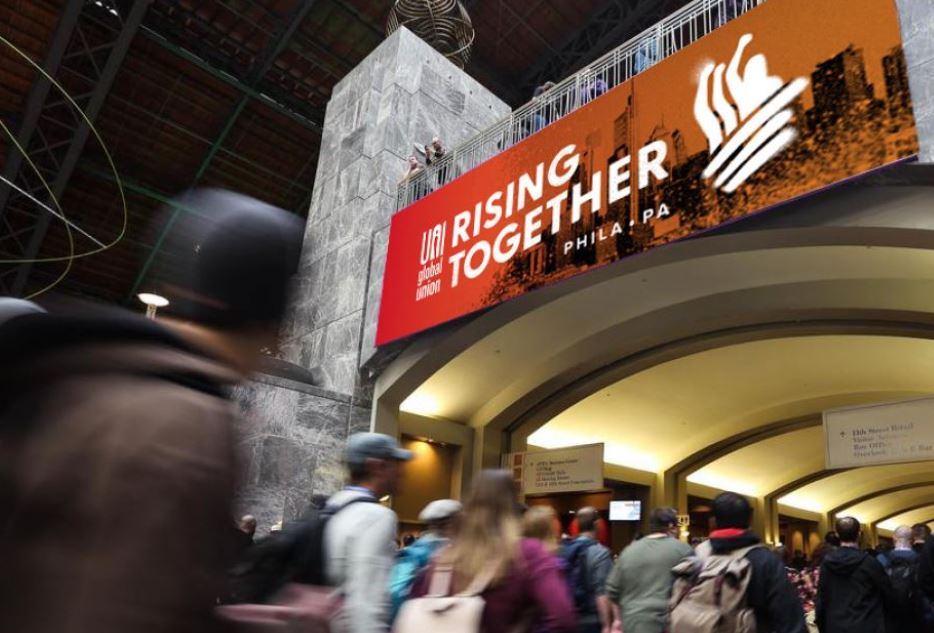 Trade union leaders from every continent will gather in Philadelphia, USA, for UNI Global Union's 6th World Congress from 27-30 August 2023.
Meeting under the theme 'Rising Together,' labour leaders representing some 20 million workers will set UNI's course for the next four years and elect the leadership of the global union.
UNI's mission is to build power for working people through strong unions and effective collective bargaining. The Congress is an opportunity to deepen our shared commitment to growing our unions' numbers and increasing unions' influence over the global economy.
UNI General Secretary, Christy Hoffman, said:
 "Our Congress aims to inspire hope, nourish solidarity and spark action among unions around the globe. We are excited to be rising together in Philadelphia, a proud union city, to set a path that will improve workers' lives worldwide."
 The Congress agenda promises to have electrifying speakers and to explore union victories from all of UNI's sectors. The four-day programme will also address some of the key issues facing unions today, including: organizing and collective bargaining; an inclusive global economy; human rights, democracy and racial justice; health and safety; and the climate crisis.
The Congress website is live and registration is open. Participants are strongly advised to register as soon as possible and check their visa requirements well in advance to ensure entry to the U.S. The website will be regularly updated with more information and details on the Congress in the run up to August.