#RoadToPhilly – Finance unions prepare to meet in Philadelphia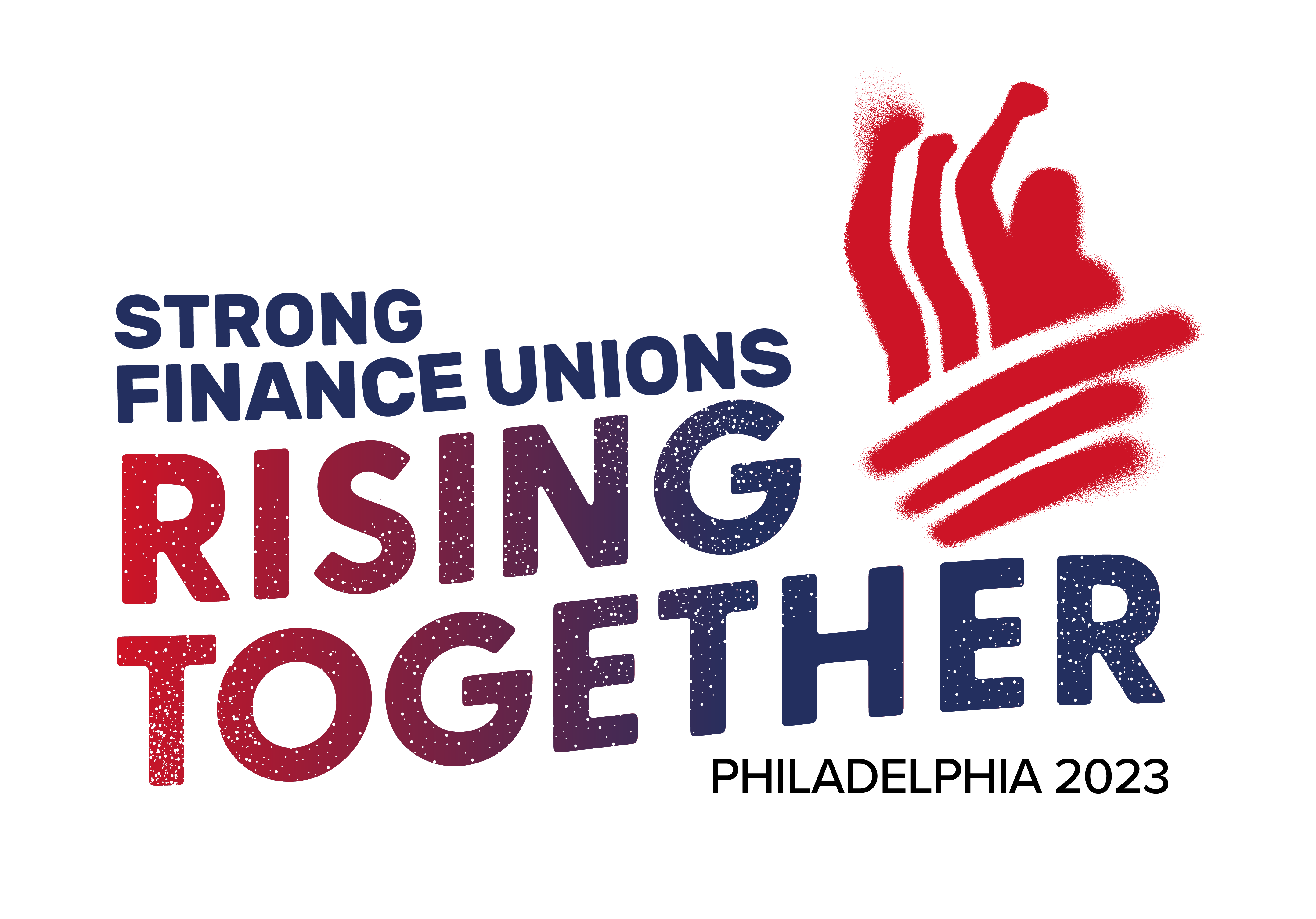 Finance and insurance unions from across the globe will meet in Philadelphia on 23 and 24 August for the UNI Finance conferences. Around 400 representatives from finance unions in 65 countries are convening in the city to set priorities and elect new leadership for the next four years.
The finance industry has undergone significant change since the unions last gathered in 2019, including further restructuring in the sector, a huge increase in remote work and transformation through digitalization.
In response, the focus areas for the conferences will include building worker power through collective bargaining, sustainable finance, just transition with a focus on climate change, the use of technology, as well as diversity and inclusion, social dialogue and training, among other issues.
A key highlight of the UNI Finance Conference on 24 August will be the signing of the first ever global agreement between UNI Global Union and Banco de la Nación. The new accord with the Argentinian state bank will promote and guarantee key trade union and worker rights of its 17,600 employees in Argentina and abroad.
The conferences will also include contributions from affiliates in different regions on each of the key subject areas to gain the perspective and experiences of finance unions in Europe and the world.
UNI's Head of Finance, Angelo Di Cristo, said:
"We're excited to reunite with our affiliates in Philadelphia. As we meet to tackle the most pressing issues affecting workers in the industry today, these conferences aim to pave the way for a forward-thinking and inclusive finance sector that works for both society and the real economy. Together we will emerge stronger and ready to defend and promote the rights of finance workers across the globe."
For more everything you need to know about the conferences, as well as the documentation, visit our conference webpages.
Social media action #RoadToPhilly
Are you going to Philadelphia? If so, we'd like you to take part in our social media action!
As your journey to the conference begins – by boat, car, plane, train etc! – take a selfie of yourself, and post it on social media, with the hashtag #RoadToPhilly and #UNIRisingTogether
We're looking forward to seeing you all on your way!