Exploring the soul of Philadelphia: A remarkable journey of history and culture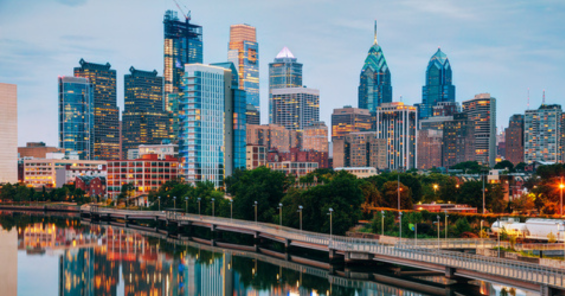 Philadelphia, known as the City of Brotherly Love and Sisterly Affection, is poised to extend a warm welcome to all participants attending the UNI Global Union 6th World Congress. The city and UNI's U.S. affiliates are thrilled to host unionists from around the world in this vibrant metropolis. Here's a sneak peek at some of Philadelphia's historic social justice-related sites and other ideas to enrich your visit. 
Exploring the History of Struggle  
Dubbed "Philly" by its residents, this city boasts an extraordinary connection to its past for delegates to explore. 
The Labor Monument: Philadelphia's Tribute to the American Worker, designed by artist John Kindness (whose father was a shipyard worker), stands proudly in Elmwood Park, Southwest Philadelphia. Spearheaded by Cathy Brady, the monument commemorates the contributions of organized labour across the nation and celebrates Philly's rich working-class history. Serving as a community gathering space and an "outdoor history lesson," the artwork pays homage to Philadelphia's pivotal role in the American labour movement. 
Yet, history doesn't end there. A visit to Mother Bethel African Methodist Episcopal Church, with its profound abolitionist history and ties to the Underground Railroad, promises to leave an indelible mark on those seeking inspiration from the ongoing fight for equality. The African American Museum in Philadelphia offers a poignant portrayal of Black experiences. 
Beyond its storied history, Philadelphia is also a culinary mecca where local flavours meet global tastes. The Reading Terminal Market, near the Congress hall, has over 80 vendors that offer something for everyone. 
There are lots of other great attractions in Philadelphia, like Spruce Street Harbor Park — immediately lauded as one of the best urban beaches in America; South Street, an eclectic enclave known for shops, bars, and restaurants; and the Old City, with its cobblestone streets and of 18th-century charm.  
Local UNI affiliates have put together an amazing list of museums, parks and cultural attractions. We also have a fantastic rundown of where to eat and drink in Philadelphia here. 
Philadelphia eagerly awaits the arrival of the #RisingTogether crew, eager to share its rich past, vibrant culture and warm hospitality. From historic landmarks symbolizing the struggle for civil and labour rights to modern hubs celebrating the city's diversity, this bustling city promises an unforgettable experience.