UNI Congress opening to include a journey through American music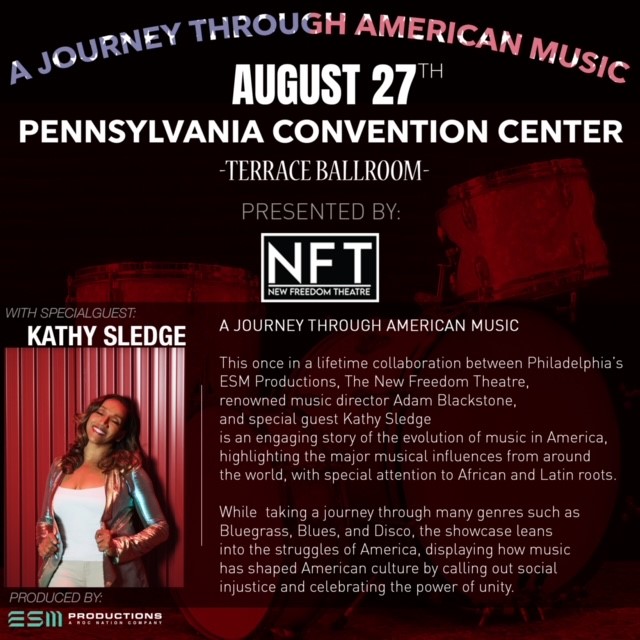 The opening night of UNI Global Union's 6th World Congress will include an exciting program that will take participants through the history of American music. The event's producers describe the show as:
This once in a lifetime collaboration between Philadelphia's ESM Productions, The New Freedom Theatre, renowned music director Adam Blackstone, and special guest Kathy Sledge is an engaging story of the evolution of music in America, highlighting the major musical influences from around the world, with special attention to African and Latin roots.

While taking a journey through many genres such as Bluegrass, Blues and Disco, the showcase leans into the struggles of America, displaying how music has shaped American culture by calling out social injustice and celebrating the power unity.
Keynote speakers on opening night will included US Senator Bernie Sanders, AFL-CIO President Liz Shuler, SEIU President Mary Kay Henry and UFCW President Marc Perrone. It will be MC'ed by Duncan Crabtree-Ireland, Executive Director of SAG-AFTRA.