Nepalese care union UNIPHIN wins UNI Global Union's Breaking Through Award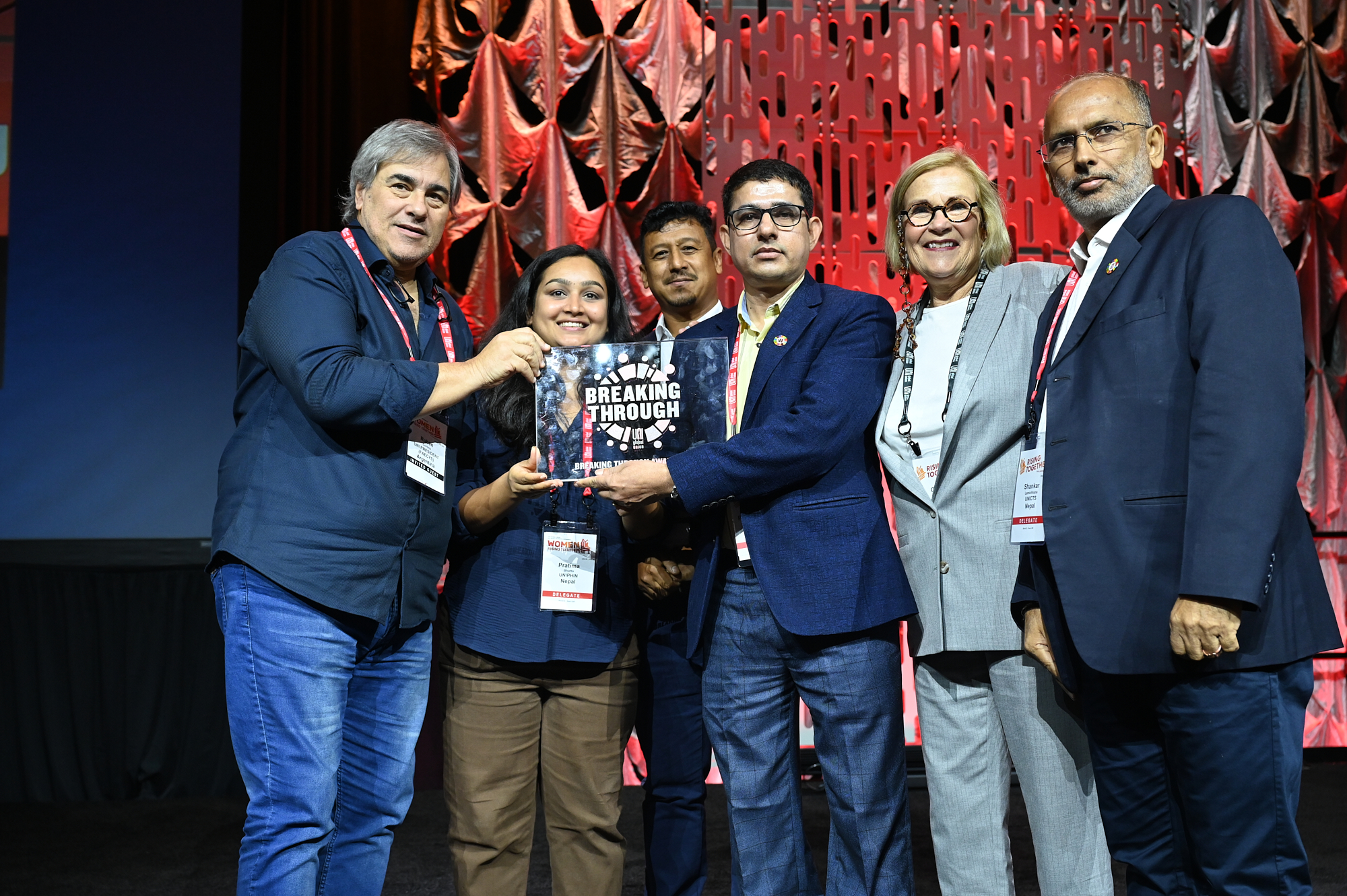 UNI Global Union is recognizing the organizing successes of private Nepalese healthcare union UNIPHIN with the Breaking Through Award. This prize celebrates the union's tireless work in advocating for healthcare workers' rights, better working conditions, and overall improvement of the healthcare sector in Nepal.
From its humble beginnings in 2015 as a small group of workers, UNIPHIN has transformed into a national federation. Today, it boasts a membership of over 9,000 workers in over 30 enterprises representing the care sector. The union's vision and growth in such a short span of time make it a shining example in the global movement for care workers' rights.
In an acceptance speech UNIPHIN leader Prithivi Raman Thapaliya stated:
"Our union was formed with a clear mission: to organize and strengthen healthcare workers for a strong voice. We focus on working together, standing in solidarity and engaging in constructive conversations with employers and associations. Our goal is to create safe workplaces and better working conditions for every single health worker.

"Our aim is to build a strong network across the country, become a key partner in social dialogues with employers and the government, and increase our membership to have a stronger influence on policy-making in the healthcare sector."
The union has transformed the private hospital sector in Nepal. One recent victory included a 28-day strike of over 500 workers at the Manipal Teaching Hospital in Pokhara that won improved conditions and pay for the hospital workers.
"UNIPHIN's work is an inspiration. They are a shining light in Nepal and throughout the Asia & Pacific region," said UNI General Secretary Christy Hoffman. "They show that union power is growing in care, and we look forward to seeing – and supporting – their organizing in the years to come."
In her speech accepting the award on behalf of the union, Bhatta thanked UNI and FES for their assistance and backing.
UNI gives the Breaking Through Award annually to unions and worker groups who have shown innovation and excellence in organizing. Other winners this year include Jobs with Justice (USA), HTS (Uganda) and Finnish unions.