HTS Union in Uganda Receives UNI Global Union's Breaking Through Award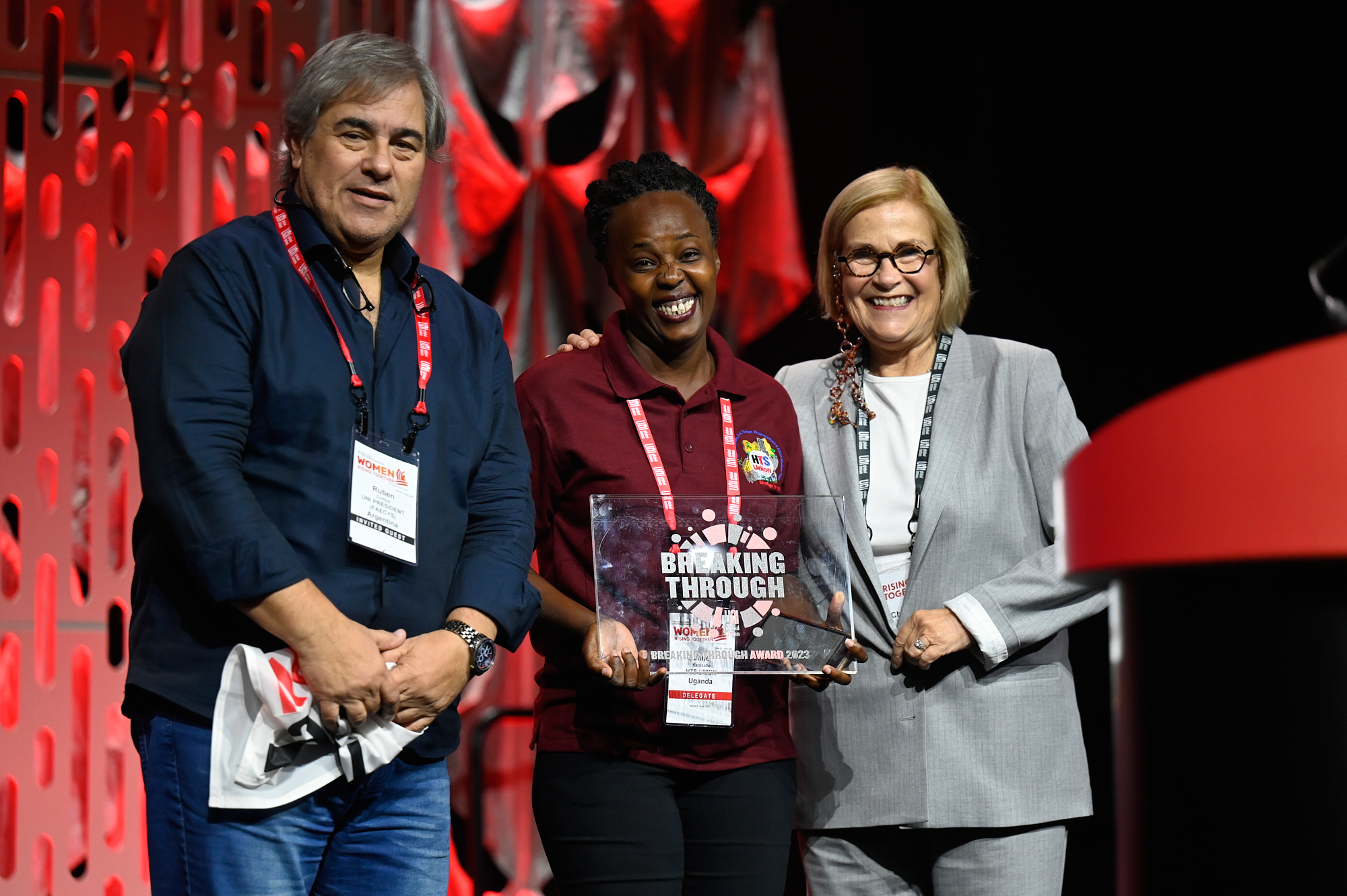 HTS Union in Uganda has been awarded the Breaking Through Award by UNI Global Union, recognizing its successful organizing at French retailing giant Carrefour.
Upon receiving the award on behalf of HTS, union leader Jane Katsube said:
"There were several challenges during this process like resistance from management; delay to get feedback from decision makers who are based in Dubai; and intimidation of workers; among others, but each one of them has only strengthened us and made us a strong union today in Uganda and Africa.

"Winning this award would not have been possible without the support of UNI, who have supported us through organizing trainings, negotiation skills and financial support through its Solidarity Project Fund. This has helped us organize members and achieve a collective bargaining agreement with Carrefour."
The Carrefour organizing campaign was also supported by the FNV Handel of the Netherlands.
 Since Carrefour's launch in Uganda in December 2019, it has expanded to seven stores and employs over 500 people. HTS Union has organized 300 of these workers and, in April 2023, signed a collective bargaining agreement that improves terms of employment.
"HTS's success shows how innovative organizing and perseverance can build on a global agreement to improve conditions for workers," said Christy Hoffman, General Secretary of UNI Global Union. "The union is proof that workers can win even in difficult circumstances, and we are honoured to give this inspiring union the Breaking Through Award."
The union's efforts were helped by a global agreement between Carrefour and UNI Global Union, which promotes workers' rights to form unions.
UNI Global Union's Breaking Through Award is given annually to unions and worker groups for excellence in organizing. Other recipients this year include Jobs with Justice (USA), UNIPHIN (Nepal), and Finnish unions.