Ceylon Bank Employees' Union – Sri Lanka made a representation to the Prime Minister Mahinda Rajapaksa on the impending challenges unfolding in the state-owned banks in Sri Lanka in the post-pandemic situation.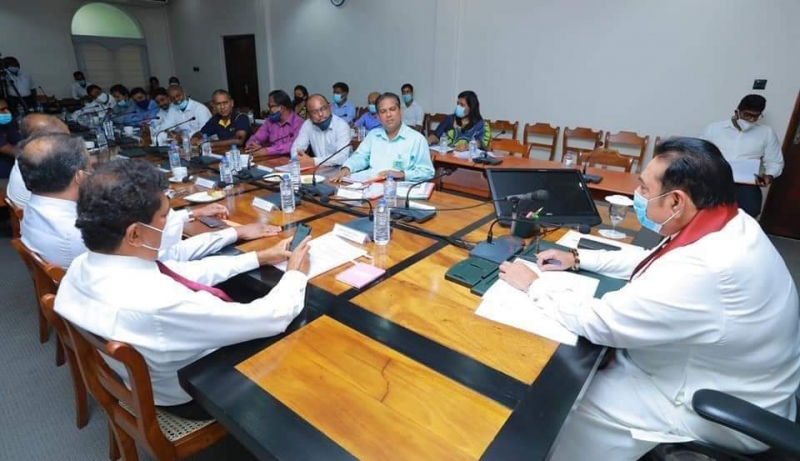 Channa Dissanayake, President and Ranjan Senanayake General Secretary of CBEU led the delegation, and the meeting held on 26th June 2020. Bank union was keen to bring up the long outstanding issues concerning the bank employees in state-owned banks for which agitational campaign launched, as many important issues left unresolved in the state-owned banks. Prime Minister Rajapaksa is also the minister in charge of finance.
CBEU reports the outcomes of the discussions as positive, where the PM agreed to review the recommendations of the committee appointed to extend the pension scheme to cover all employees and to appoint a commission to investigate the corrupt lending practices taken in the state banks during the past governments.
Secretary to the Ministry of Finance Mr S R Artigala, Secretary to the Prime Minister Mr Gamini Senerath joined the discussion with the CBEU delegation. Shantha Gangabadage, President of the People's Bank branch, Palitha Ettempawala President of Bank of Ceylon branch and Wimal Chandrasena Senior Vice President represented the union's delegation along with senior officials of the CBEU.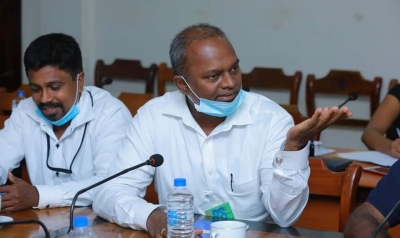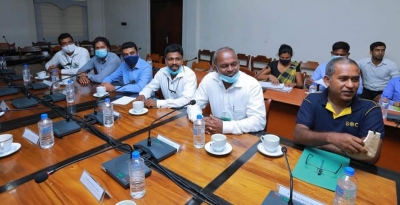 Prime Minister instructed the Secretary to the Ministry of finance to pay the incentive payments due to employees in appreciation of their contributions to the state bank's business performance for the year 2019.