Annual spring offensive sets the task for Japanese trade unions to negotiate wage revision and of terms and conditions of employment for their members. This year's negotiation has been tough under the trying economic conditions as many of the businesses had to limit their usual magnanimous gestures of sharing the gains with employees.
Japanese Postal Group Union secured wage increase in basic pay and 4.3 months bonus for regular employees with a moderate increase in bonus payment for irregular and temporary workers in Japan Post in line with the unions claim for equal pay for equal work with shorter working hours with sufficient rest time during work.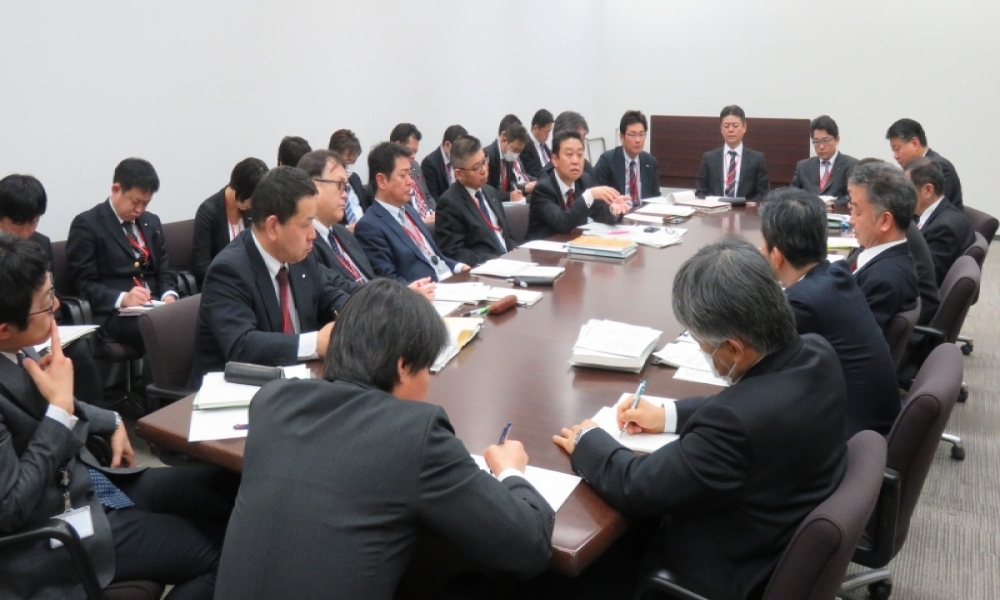 The Finance industry unions in both the banking and insurance industries managed to secure a modest wage increase in the basic pay. What was significant in their achievement is securing a substantial increase in wages for irregular non-standard employees. Japanese finance industry trade unions are increasing their efforts to recruit non-standard employees into the trade unions enabling them to secure decent working conditions.
Roking Banks [Labour Banks] too pushed their equal pay for equal work agenda and managed to secure a wage increase and made gains in achieving work-life balance goals, through getting time off for the child, elder care and nursing mothers to reverse the declining population trends in Japanese society.
Labour Insurance Federations – Zenrokin is also currently negotiating with the management to secure work-life balance goals to take care of young children and aged parents of their members enabling them to strike a balance between work and medical care.
NOHDONROH the National Federation of Agricultural, Forestry and Fishery Cooperatives' Workers' Unions also secured wage increase in basic salary for more than 40% of their affiliates.
Insurance sector unions in Life and Non-Life sectors the emphasis was more on curtailing the long working hours in the industry enabling their members to maintain the right balance between their family life and work. FNIU and LIU unions managed to get upward wage revisions and additional payments for sales staff in the Life insurance industry linked with agreed performance targets for regular and non-regular employees. Flexi working hours for employees for child and elder care and maternity benefits were also secured during the spring offensive in 2018