Cover photo: Supreme Court of Nepal
UNI Global Union affiliate, the Financial Institute Employees Union of Nepal (FIEUN), succeeded in winning an interim order from the Supreme Court of Nepal. This order staves off the pressure on bank employees from being forcefully co-opted into the new Social Security Fund (SSF) that imposes some unfavourable terms on the cost of existing benefits for bankers.
FIEUN have been voicing their concerns over the new contributory social pension scheme with protests, demonstrations, talks and petitions in the past two months. However, the shifting domestic political context and change of government had hindered their outreach.
Undeterred, FIEUN, the federation of bank unions pressed on to get their message out. They petitioned and succeeded in obtaining a class action suit hearing with Nepal's apex court.
The panel of judges ruled in favour of the unions, on the premise that joining the SSF is voluntary, thus relieving bank union members from making compulsory contributions toward the fund.
Padam Raj Regmi, President of FIEUN, expressed relief with the court order, saying, "We wanted to solve the issues through discussion and dialogue as a responsible trade union. But all doors seem to be shut against our pleas.
"The court door was our last resort. So, now that the court has ruled in our favour, but we don't say we won in the court. We say our concern is heard".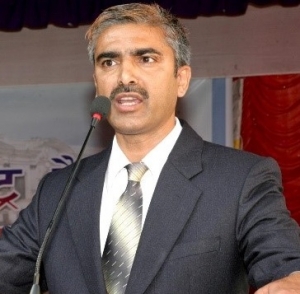 President Regmi is hopeful that the court order will prompt the SSF management board and the Ministry of Labour, Employment and Social Security to listen to workers' issues and address the problematic provisions. The supreme court will hear a similar petition filed by banks (employers) within the next 45 days.
UNI Asia and Pacific Regional Secretary Rajendra Acharya conveyed his message to FIEUN, saying, "This has paved the way for FIEUN to negotiate and improve the provisions which will allow the social security scheme to be accepted more widely, and protect hard earned achievements of the collective agreements made by the unions".