"Infrastructure is very important factor for countries like Nepal to attract foreign investment that is crucial for its economic growth", said Nepali Prime Minister KP Oli. The Prime Minister came into power after achieving an overwhelming majority in the nation's first general election after a new constitution introducing federal democratic republican system that marked the end of a long political transition.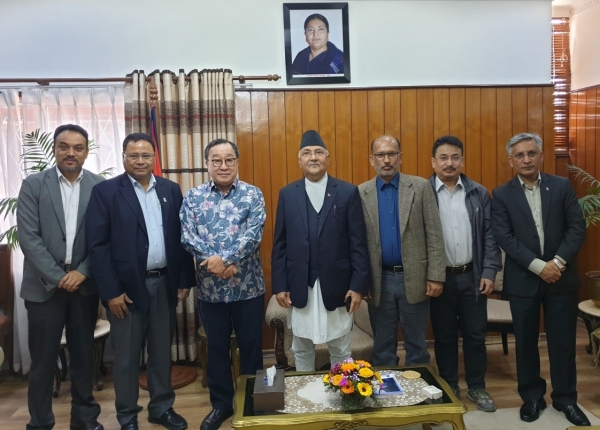 An UNI Apro delegation led by Regional Secretary, Christopher Ng, visited PM Oli and appreciated the efforts made by Nepal to develop the nation which attracted global attention and support. Mr. Ng expressed great pleasure when he informed Prime Minister Oli that UNI Apro will hold its 5th Regional Conference in Kathmandu in November 2019. He extended an invitation to the Honourable PM Oli to be the Chief Guest to inaugurate the conference and deliver the key note speech. PM Oli appreciated the decision of UNI Apro to have its conference in Nepal and accepted the invitation. He was also very happy to note that the 5th Regional Conference will be attended by all members from the Asia Pacific countries and guests from other parts of the world will also be in attendance.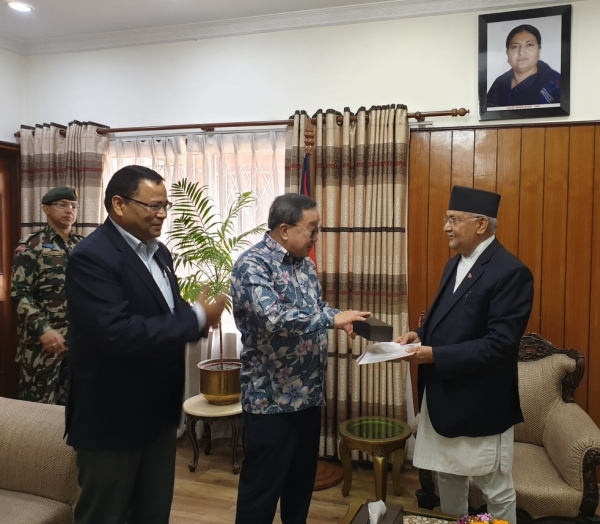 PM Oli shared with the delegation about the recent progress that his government implemented for the benefit of workers such as introducing the Social Security Scheme, amending labour law in consultation and agreement with Trade Union and Employers association, and similarly increasing the minimum wage. UNI Apro Regional Secretary, Christopher Ng, conveyed his appreciation for the good work done and believes Nepal is well positioned to be a prosperous and developed nation.