State Life Insurance Employees' Union, member of the Pakistan Bank Insurance-Finance Employees' Federation [PBIFEF] inked a new collective agreement securing 18% wage increment for two years.
Sajid Ali Abbasi, General Secretary of PBIFEF said that the increase is a historic achievement for their members. He further said this was possible because PBIFEF defeated the privatization efforts of the Government of Pakistan to save the state institutions for the welfare and wellbeing of the citizens.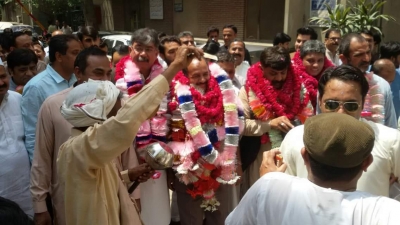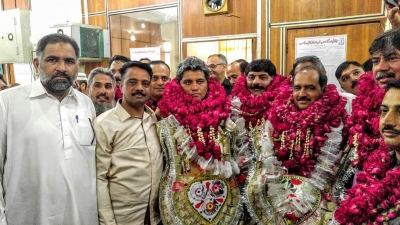 PBIFEF mobilized all stakeholders of the State-Owned Pakistan Life Insurance Corporation – a profitable enterprise- against the privatization policy of the government. The union managed to rally the Life Insurance policyholders, insurance agents to stand with them during the campaign against privatization of the corporation. The company has improved its business performances and shared the gains with the employees through a negotiated settlement getting employees commitments after lengthy bargaining process. Abbasi, Deputy Convener of the union's negotiating team said that the negotiation process took almost six months, and finally reached a successful collective agreement realizing a number of benefits for their members.
Ref: Related file for Copy of the Collective Agreement entered between the State Life Insurance Corporation of Pakistan and the union.