UNI Global Union affiliate, the National Union of Commerce, Catering and Allied Workers (NUCCAW), is calling on the government and major supermarkets in Lesotho to work together to ensure that workers can be vaccinated in stores.
Currently, workers at Massmart, Shoprite and Pick n Pay in Lesotho are not getting paid when they take time off to be vaccinated at health centres which are positioned far from the workplace.
Furthermore, NUCCAW says that poor services at vaccination facilities means many workers are spending several hours or even the whole day queuing for a jab, with some even being turned away and asked to return the following day.
Elliott T. Ramochela from NUCCAW, said:
"We told the government that vaccination centres should be close to stores but they failed to listen to us. Now workers, most of whom are on flexible contracts, are losing out when they take unpaid leave to go and get vaccinated."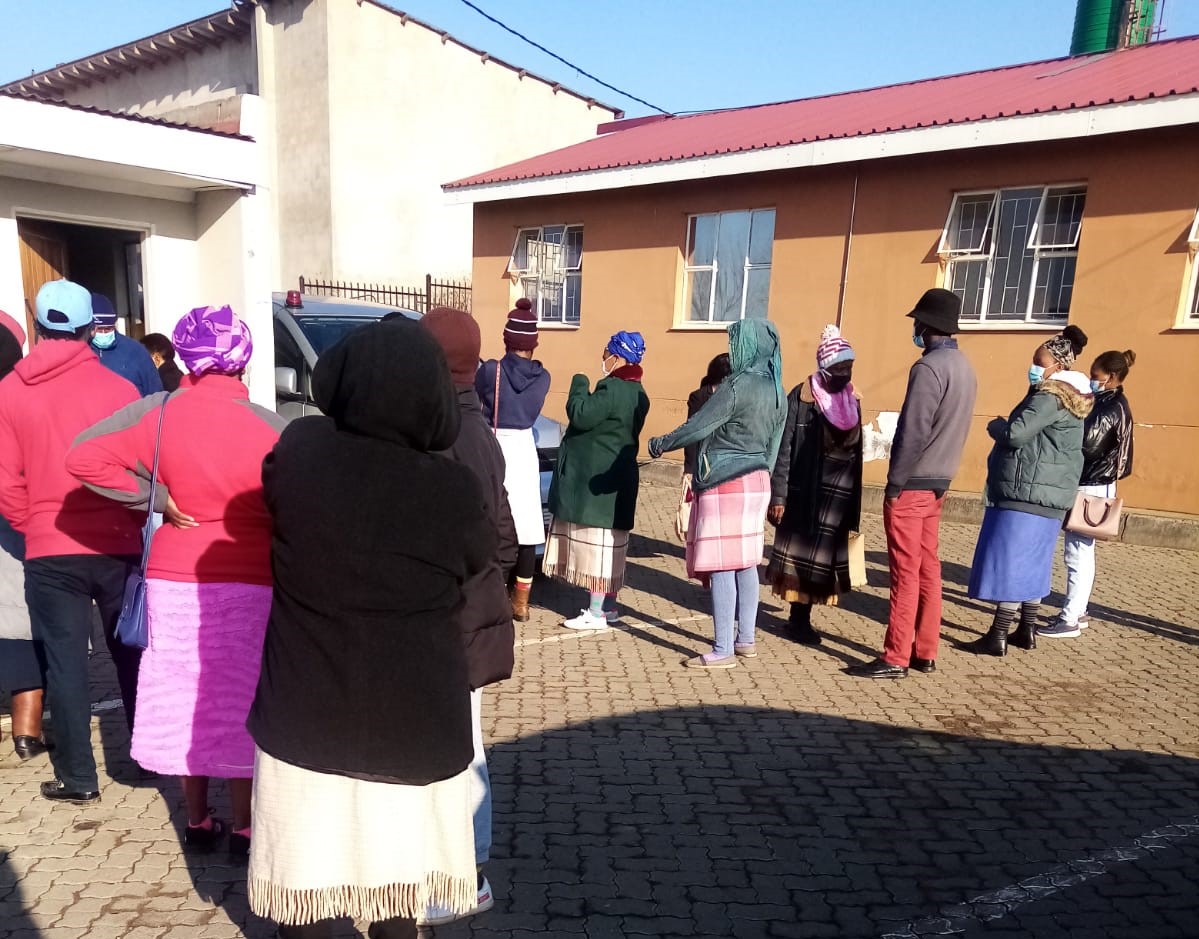 In addition, although supermarket workers are entitled to paid sick leave if they contract Covid-19, there is no provision for workers who need to self-isolate, thus increasing the risk of transmission.
"Workers are only paid if they test positive for Covid-19," said Ramochela from NUCCAW. "They can't afford to self-isolate so they won't reveal they are a contact case."
Around 5% of people have received a Covid-19 vaccine in Lesotho, the mountainous kingdom encircled by South Africa that has a population of 2.1 million. As of 8 September, there have been a reported 14,395 infections and 403 coronavirus-related deaths in Lesotho.
Keith Jacobs, Regional Secretary at UNI Africa, said:
"Workers, who are already working on precarious, flexible contracts, shouldn't have to go hungry to get vaccinated. We urge the supermarket employers and the government in Lesotho to join forces and provide convenient vaccination centres for workers as soon as possible."