UNI Apro Post and Logistics/APPU Joint Seminar was held from July 30 to August 1. The seminar is hosted by the JPGU with cooperation from the APPC (Asian Pacific Postal College) – a training institute of the APPU (Asian Pacific Postal Union). The seminar is organized annually by UNI Apro Post and Logistics with the objective to train young union officers from postal and logistics unions in Apro region. This year saw a total of 19 participants (of which 10 are women). Bro. Rajendra Kumar Acharya, Assistant Regional Secretary of UNI Apro attended the seminar for the session of UNI and UNI Apro. Sister Hiroko Okashita and So Oshiba joined us from Japan.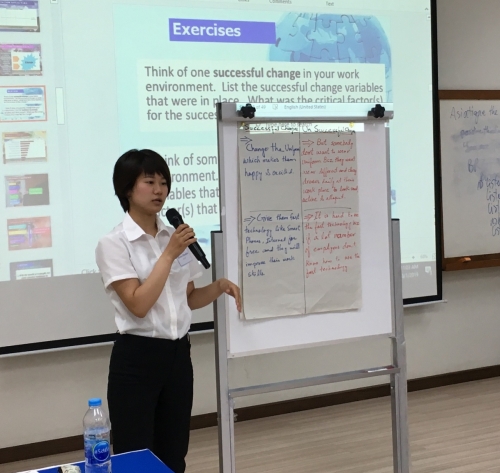 At the opening ceremony, Mr. Lin Hongliang, Secretary General of APPU, gave the opening remarks. He expressed his delight saying "APPU is very happy to be able to realize this annual seminar". Kanako Osaki, Director of UNI Apro Post and Logistics highlighted that the APPU Joint Seminar, which has now reached its 20th year, has produced many graduates who are currently active in the frontline as union leaders. She also emphasized the importance of social dialogue, and quoted ILO's Centenary Declaration. She also thanked the longstanding cooperation from APPU and APPC.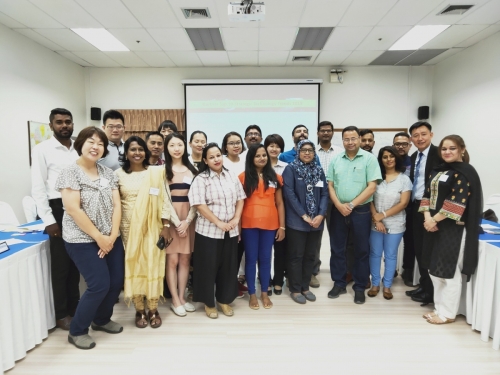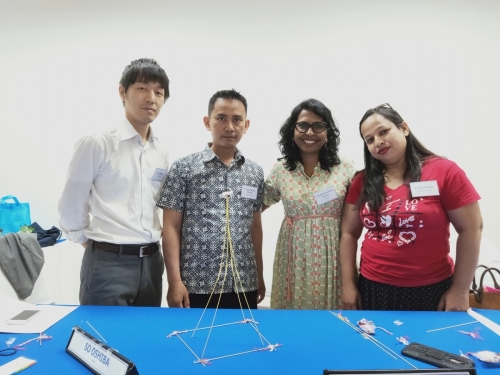 The seminar started with a lecture on the "Global Economic Environment -Challenges for the Postal Industry" by Mr. Lin, and the "Postal Business in the new Economy: Options for New Business Model for the future" by course director Mr. Anucha. In his sessions, the participants broke into groups and had exercises for team building and group discussions to talk about how to reinvent the Post. In addition, Ms. Yu, course director of APPU talked about "China's Express Market", Ms. Thapanee, Vice President of Thailand Post explained "Overview of Thailand Post", Bro. Somboon, Director of UNI DOC Thailand spoke on trade union movement in Thailand, and Sis. Osaki made a brief presentation of challenges of UNI Apro Post & Logistics. Sis. Khadija Riaz Khawaja, a participant from PPODGEU, Pakistan explained challenges their postal unions face in Pakistan.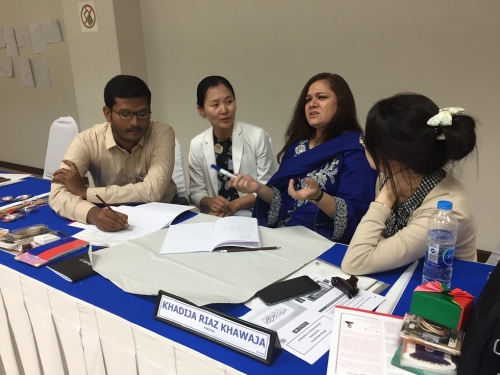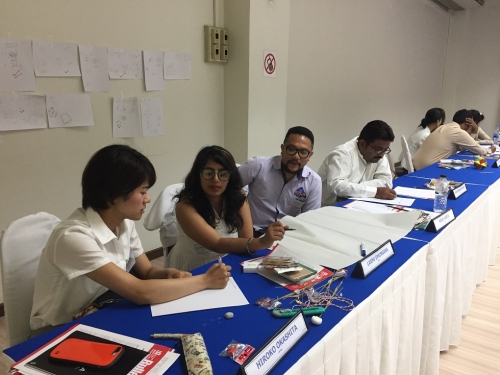 In the closing ceremony, Sis. Dongganahalli Muddarangaiah Rekha (FNPO) made a speech to thank APPU and lecturers on behalf of participants.
During the seminar, participants had also visited Laksi Mail Center and Bangkok EMS Center and enjoyed observing the site of Logistics, which Thailand Post now put it as a core service.