UNI Global Union is calling on its affiliates worldwide to support Dutch affiliate, FNV, as it fights for a 5 per cent pay rise for 300,000 supermarket workers.
In recognition of their demand for 5 per cent, we are asking union leaders and workers to take selfies with a raised hand as if they are giving a high five (example below). Then we'd like people to post these photos on social media with FNV's campaign hashtag #waardeeronswerk, which means "appreciate our work".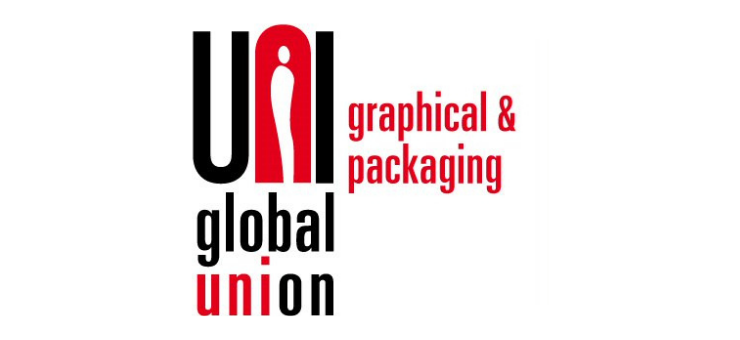 A new sectoral bargaining agreement between FNV and the Supermarket Employers Association should have begun last April, but negotiations broke down after employers refused to raise salaries for 2020 and attempted to cut Sunday bonus pay by half. With inflation at 1.3 per cent and an increase in social security premiums, it means workers are out of pocket.
FNV is demanding a retroactive collective bargaining agreement to cover 2020, while employers are trying to bypass 2020 and negotiate a pay rise for 2021 and 2022 instead. It appears the employers are taking advantage of the delays in negotiating salaries for 2020 caused by Covid-19, and ignoring the contribution made by workers to society during the pandemic.
The union has held a series of actions and walkouts, and also collected 10,000 signatures from workers in a petition to employers raising their demands.
If their calls are not met, FNV is planning to take strike action on 10 February.
"Supermarkets have been making huge profits for years, now it's time their hard-working employees had a share," said Fatma Bugdayci-Karatas, a union official at FNV Handel. "Supermarkets should appreciate their workers, give them a well-earned 5 per cent pay rise and keep the extra pay for Sundays as it is."
The Supermarket Employers Association remains intransigent, saying in the last round of negotiations that it does not shy away from challenges. Mathias Bolton, Head of UNI Commerce said:
"A challenge to one of us is a challenge to us all. We stand in total solidarity with FNV and the workers in their just fight. Essential workers deserve essential rights including a wage with dignity."
UNI General Secretary, Christy Hoffman, said:
"A pay rise for supermarket workers in the Netherlands was already long overdue. It is shameful that employers are still determined to deny workers their fair share of profits as they put their lives on the line providing food and necessities to the public during the pandemic. This smacks of greed pure and simple."
UNI Commerce Global Steering Committee has issued a solidarity letter in support of FNV in several languages.
Please send your solidarity selfies to: commerce@uniglobalunion.org