Christy Hoffman addresses International Labour Conference, on day thousands of union members march to back ITUC's demand for a new social contract & an ILO fit for 21st Century
UNI Global Union General Secretary, Christy Hoffman, addressed the International Labour Conference, shortly after thousands of union members from around the world had marched to the ILO in Geneva to demand a new social contract and an ILO fit for purpose for the 21st Century.
Hoffman's speech reflected the concerns of the demonstrators, many of whom were from UNI affiliates, including the CGT and FO in France and UNIA in Switzerland. Her words echoed those of the ITUC General Secretary, Sharan Burrow, who earlier in the day had addressed unionists gathered at the ITUC-organised march outside the ILO. Burrow and other union leaders pledged to get a robust worker-orientated ILO Declaration over the line this week.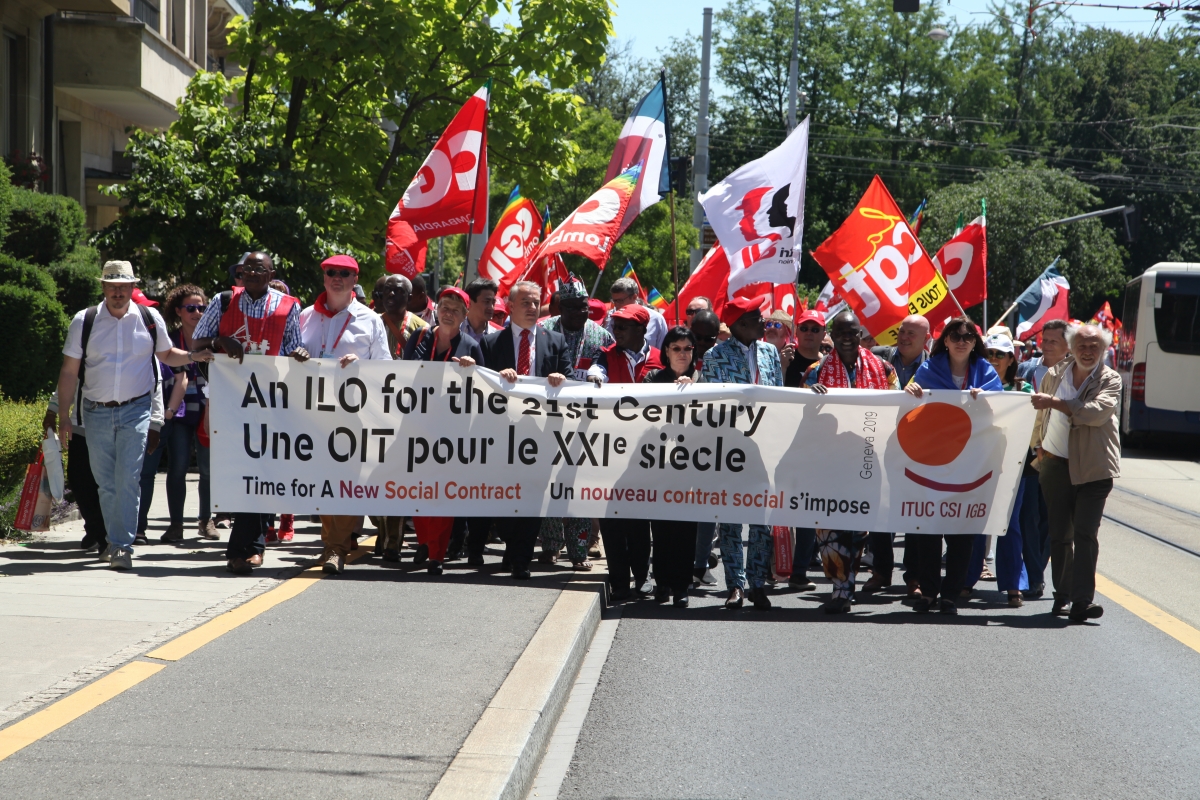 "We are in the midst of negotiations that could deliver historical progress. An ILO Declaration that sets a floor of rights for all workers, binding rules that effectively tackle violence and harassment at work, these are on the table. I am confident that together with governments and employers we can get these over the line," said Burrow.
During her speech to ILC delegates, Hoffman, made specific reference to the concerns and demands of the 20 million union members from the services sectors who are affiliated to UNI: "We want a new, fair, deal which gives power to workers and aims for balance in our greed driven model. The right to organise without fear. The right to negotiate with social partners over pay and technology, in order to shape a future with dignity. We call for a universal labour guarantee and a reinvigorated social contract. These are not impossible demands. We are not out of touch. This is the only way forward to achieve an inclusive world with social justice."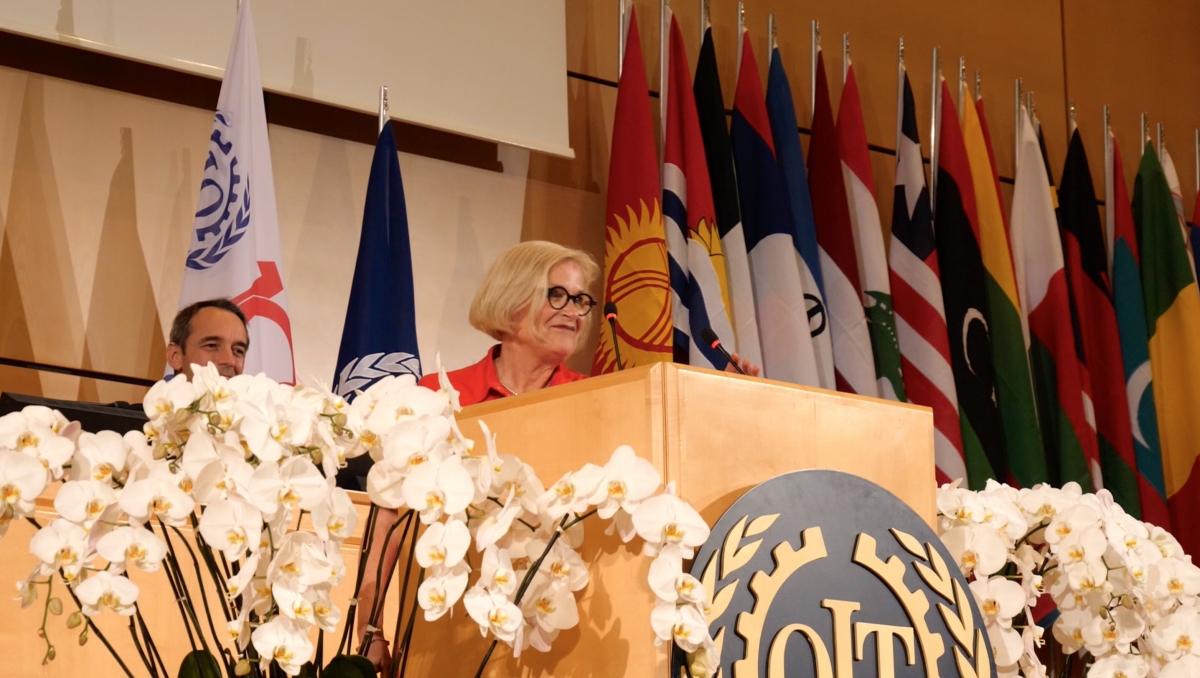 The UNI GS also illustrated worker conditions under the current economic system which gives workers "only scraps from the table of wealth produced." For example, Amazon warehouse workers have been forced to relieve themselves in a bottle to keep up with the inhumane work pace, Teleperformance call centre workers are under huge psychological press to perform without the right to bargain, and fast fashion workers, mainly women, sometimes earn weekly wages for just 12 hours a week.
Hoffman celebrated the fact the ILO will adopt the convention on gender based violence this week: "We will not turn our backs on the millions of women who have suffered immeasurably from this horror, that is all too often a condition of work. Now is the time to send a message loud and clear that sexual favours are no longer in the job description."
Finally in the year which the ILO celebrates its centenary, Hoffman urged the building of a stronger ILO as the bedrock of social progress and peace, in line with the ITUC's call for an ILO fit for the 21st Century.