Holding customers during tough times by offering distinctively different experiences is the way forward for State Bank of India (SBI) to become a US$ 100 billion company in India, appealed to members of the All India State Bank of India Staff Federation by Mr. Prasant Kumar, Deputy Managing Director [DMD](HR), while inaugurating the Triennial General Body meeting held in Ahmedabad, India on 9th March 2019. The SBI DMD commended the matured leadership of the AISBISF for their cooperation and support to take the bank into greater heights. He awakened the audience and solicited the support of all employees to transform SBI to a 100 Mn Company.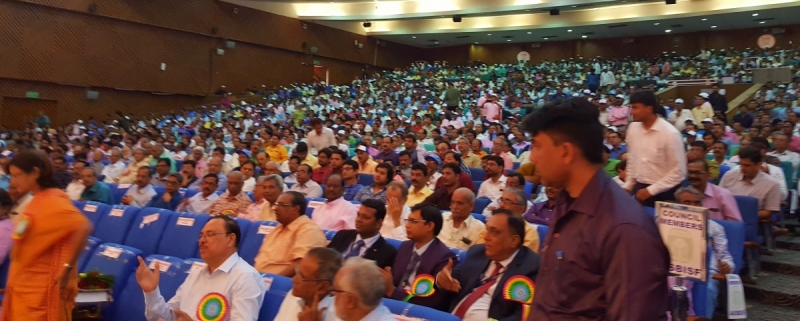 The Triennial General Body meeting of AISBISF was held in the city of Ahmedabad after 25 years, as the meeting venue is rotated across India. Over 2500 delegates representing different circles across India gathered at the meeting.
Christopher Ng Regional Secretary of UNI Apro was the Chief Guest at the meeting and delivered the Keynote speech. In his speech, he hailed the unique employee relations model of SBI and the AISBISF. Christopher emphasized that SBI should showcase the bank's unique working relationship as a model, as he often refers to SBI as a role model in promoting UNI Apro's partnership oriented industrial relations philosophy. UNI Apro Regional Secretary presented a plaque to Bro V V R S Sarma, President of AISBISF in recognition of his contributions made to the global union.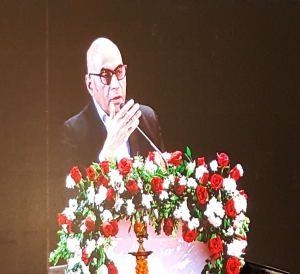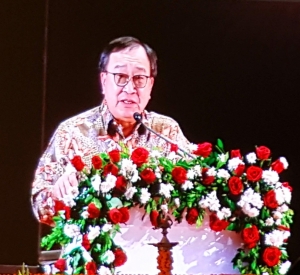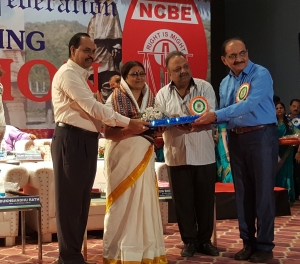 AISBISF felicitated the past leaders of the federation including the immediate past General Secretary M V Murali, and Sis Anjali Bedekar, the first Woman, to hold the Presidency of their Mumbai circle, the largest circle in the federation. A unique felicitation was witnessed by the audience when the General Secretary Bro Sanjiv Kumar Bandlish felicitated his father who was amongst one of the Past Presidents who retired from the bank.
Rajendra Acharya UNI Apro Assistant Regional Secretary and UNI Apro Finance Regional Director Jayasri Priyalal graced the occasion and the AISBISF felicitated them in appreciation of their participation.