Don Fehr (Canada), the Executive Director of the NHLPA (President)
Jonas Baer-Hoffmann FIFPRO Secretary General (First Vice President)
Omar Hassanein (Ireland), the Chief Executive Officer of International Rugby Players (Vice President)
Tony Clark (United States), the Executive Director of the MLBPA
Terri Jackson (United States), the Executive Director of the Women's National Basketball Players Association (WNBPA)
Paul Marsh (Australia), Board member of the Australian Athletes Alliance (AAA)
DeMaurice Smith (United States), the Executive Director of the NFLPA
Tom Moffat (Australia), Chief Executive at Federation of International Cricketers'​ Associations
Dejan Stefanovic (Slovenia), FIFPRO
Camila Garcia (Chile), FIFPRO
Paulina Tomczyk (Belgium), the General Secretary of EU Athletes
Frederique Winia (The Netherlands), the Director Member Services of FIFPRO
Takuya Yamazaki (Japan), Legal Counsel and Board Member of the JPBPA
Brendan Schwab (Executive Director)
Christy Hoffman, the General Secretary of the UNI Global Union (ex officio).
President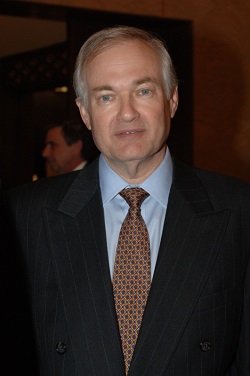 World Players President Donald Fehr is the Executive Director of the NHLPA, a position he held from December 18, 2010. Since joining the NHLPA, Don has focused his efforts on building active participation by players in their union, and has travelled extensively to meet and consult with players around the league.
Prior to joining the NHLPA, Don spent 33 years with the Major League Baseball Players Association – the last 26 as Executive Director. Don has brought the same goals to the NHLPA that he maintained with the MLBPA by keeping the players involved and informed and developing a strong consensus on all important issues. In 2012/13 he kept his constituents united in negotiating through the 113-day NHL Owners' lockout. Over his time with the MLBPA, Don successfully maintained unity through one lockout and two strikes; litigated the collusion cases of the 1980s which led to the owners paying $280 million in damages to the players; won the bad-faith bargaining case that ended the 1994/95 strike and subsequently negotiated an agreement and negotiated new agreements with MLB in 2002 and 2006. These achievements resulted in an extended era of uninterrupted play and new levels of stability in baseball labour relations.
He was elected as the first President of World Players at its inaugural world assembly held in Cape Town in December 2014.
Executive Director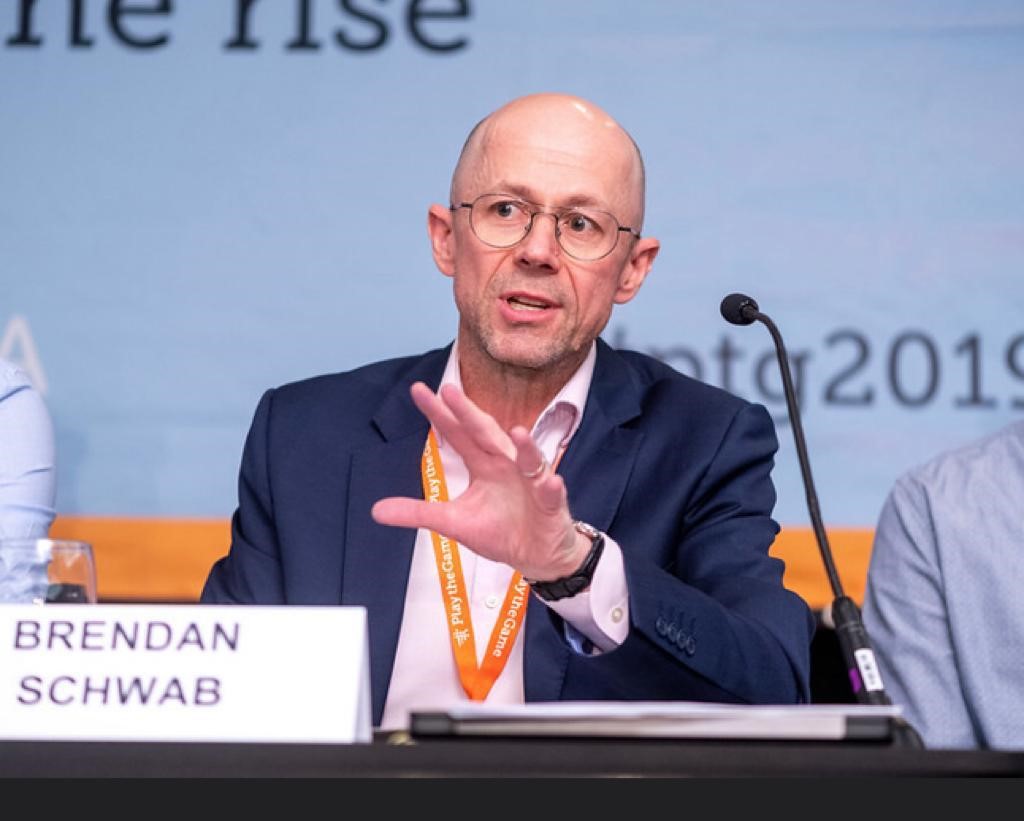 Brendan Schwab LL.B MBA
Executive Director, World Players Association, UNI Global Union
Brendan has more than 25 years leadership experience in the governance, business, legal, player relations and human rights aspects of elite sport at the global, regional and national levels. Appointed Executive Director of World Players in July 2015, he has united the world's leading player associations who collectively represent 85,000 athletes to champion the dignity of the player and the humanity of sport.
This has required Brendan to ensure that organised athletes are rightfully placed at sport's global decision-making tables.
Since 2015, key sports bodies and intergovernmental agencies such as the United Nations, UNESCO, the International Labour Organization, MINEPS (the world's sports ministers), the International Olympic Committee, FIFA, UEFA, the Commonwealth Games Federation and FIBA have made a series of binding commitments to embed human and player rights into their governance, activities and business relationships. World Players has played a central role in the making of these commitments both directly and by forging a powerful alliance with likeminded bodies such as Human Rights Watch, Amnesty International, the Committee to Protect Journalists, Football Supporters Europe, the International Trade Union Confederation, Transparency International and others through the Sport and Rights Alliance, which is coordinated from World Players' Swiss office by Gigi Alford, World Players Director of Sport & Human Rights.
Today, athlete rights and representation are two of the foundational challenges that global sport is seeking to address in order to regain its legitimacy, although with great reluctance. Brendan has ensured that World Players has been a thought leader in this transformational process:
He is the principal author of the Universal Declaration of Players Rights, adopted by World Players in Washington DC in December 2017 as the first comprehensive articulation of athletes' internationally recognised human rights. It sets a benchmark for international sporting organisations to meet their obligations to protect, respect and guarantee the fundamental rights of players.
 
The Paris World Player Development and Wellbeing Standard, adopted in September 2017 by the world's leading Player Development Managers (PDMs) with Brendan's coordination, sets out the programs and initiatives that sports bodies and athletes should implement to maximise the personal development, wellbeing and performance of athletes. It makes concrete the mantra of World Players that 'players are people first, and athletes second'.
 
He has authored a series of papers published in leading law journals on the reformation of global sports law and governance to ensure their legitimacy at a time when sport, which is a self-proclaimed force for good, has been associated with devastating harms and abuses to athletes and others involved in the delivery of sport, including children, women, migrant workers and local communities hosting mega-sporting events.
World Players' thought leadership has been matched by strategic activism. Brendan played important roles in the campaign by US basketballer Bilqis Abdul-Qaadir to overturn FIBA's hijab ban (2017), the 2019 campaign to release Bahraini football player and human rights defender Hakeem Al-Araibi from detention in a Thai jail, the ongoing struggle to lift the ban on women entering stadia in Iran, and the campaign for equal prize money for women at the FIFA world cups. A champion of gender equality in sport, Brendan sits as a Board member of the Equality League. World Players also played a key role in important changes to the World Anti-Doping Code announced in 2019 to ensure that a health-based approach is taken to athletes who test positive to substances of abuse. It has developed leading proposals for the reformation of the World Anti-Doping Agency (WADA) which ensure a strict separation of powers, fully independent governance and the athletes joining governments and the sports movement as equal partners in the global fight against doping in sport.
The building and reformation of global sport's governing institutions is also a fundamental element of World Players' 'theory of change' World Players is a founding member of the Advisory Council of the Centre for Sport and Human Rights, with Ms Alford sitting as a member of the Centre's interim governance board. At the formal establishment of the Centre in Geneva in June 2018, Schwab said that the Centre's Sporting Chance Principles – which acknowledge the power of sport to create positive change and that internationally recognised human rights must apply to sports governing bodies – are 'in the DNA' of World Players.
Prior to joining World Players, Brendan played an instrumental role with FIFPRO, the world footballers association, in protecting the rights of professional footballers, especially within Asia and Oceania, serving in various capacities between 2007 and 2015 including as a board member, Vice President and Chairman of FIFPro Division Asia/Oceania.
He is a co-founder of the Australian Athletes' Alliance (AAA) (2007), which represents eight player unions and over 3,500 athletes in sports such as Australian football (AFL), basketball, rugby union, rugby league, cricket, netball and football. He also co-founded Professional Footballers Australia (PFA) in 1993, serving as its long-serving Chief Executive and General Counsel while advancing its progression and the reform of Australian football. In 2016, he was appointed as PFA Chair for a four-year term.
Brendan holds a Bachelor of Laws degree and a Master of Business Administration.