UNI Global Union stands with affiliates in commerce who are calling for respect for retail workers who are under a massive workload and at more risk of abuse, violence and harassment at work during the holiday season.
This trend applies to both food and non-food retailers as people splash out on meals for family gatherings and on non-food items, including clothing, as well as gifts.
"Retail workers are here to help you find the perfect gift for your family, not to function as your personal punching bag. The holidays are stressful for everyone, but there's no excuse to treat retail workers with anything but the upmost dignity and respect," says UNI's U.S. affiliate, RWDSU.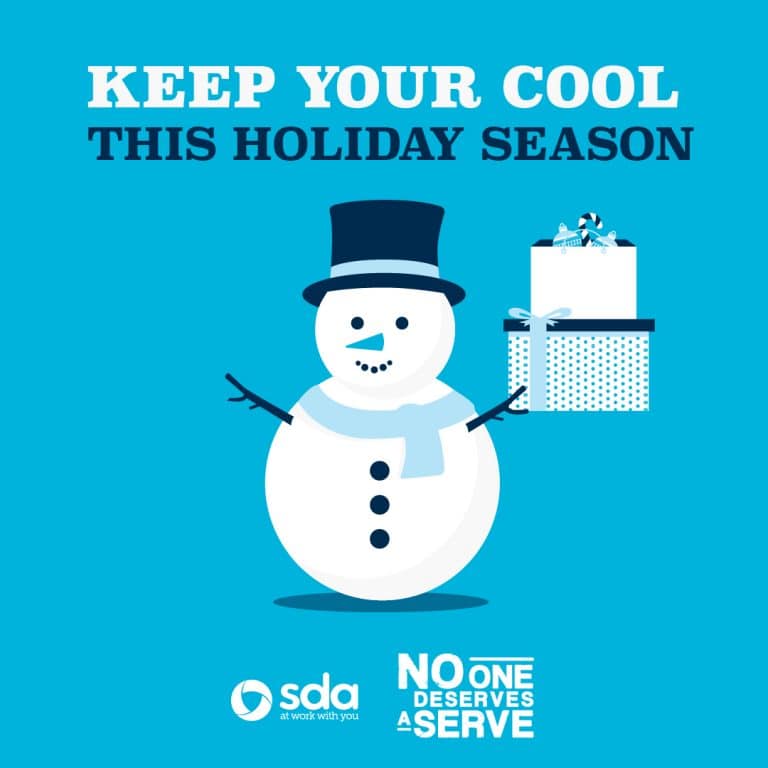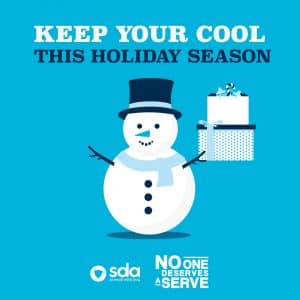 SDA Union of Australia,  is calling on retailers to put SDA's "Five point safety plan" in place to keep retail workers safe from abusive customers:
1) Adequate staffing: Having enough staff on to serve customers to help to prevent abusive customer behaviour.
2) Banning bad customers: Ensuring employers can and do ban customers who are repeatedly abusive or are violent.
3) Increased security: More security presence to deter and manage abusive and violent customer behaviour and better protect store workers.
4) Better training: Improved training on handling abusive and violent customers and the policies to escalate, report and manage incidents.
5) Clear zero tolerance signage in stores: Visual reminders in stores calling on customers to treat staff with respect.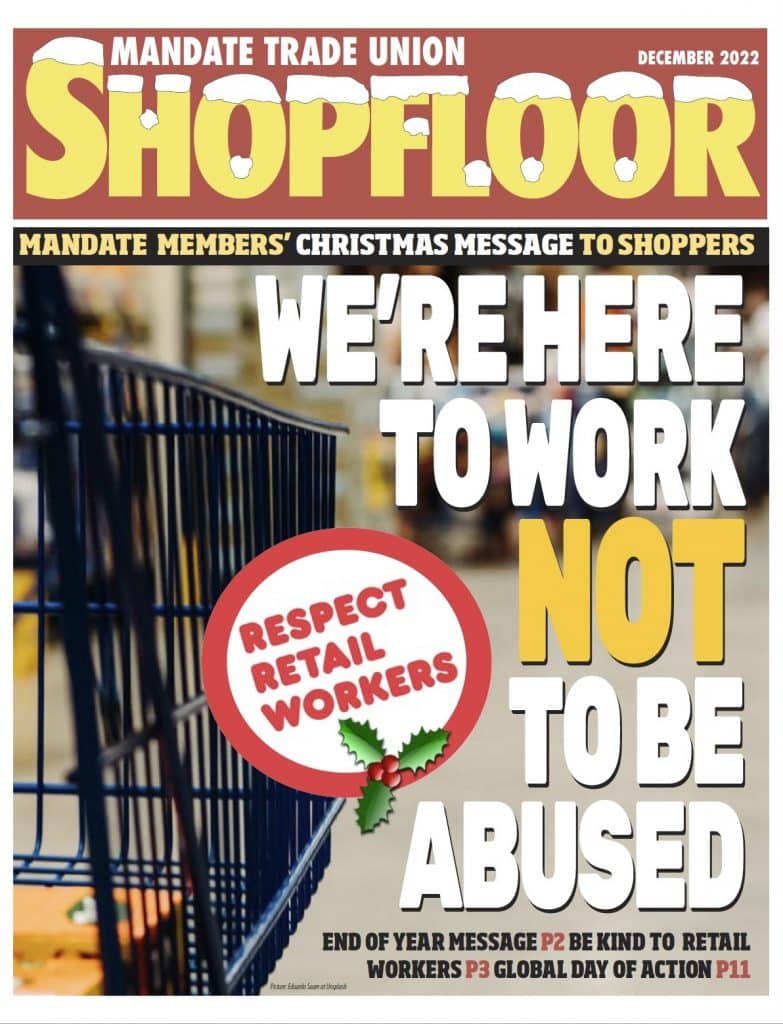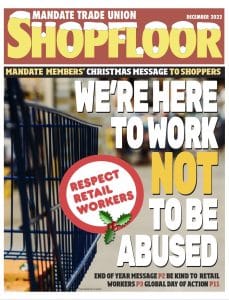 "Be kind to hard-pressed retail workers this Christmas," said Gerry Light, the General Secretary of Mandate union in Ireland. "Mandate is calling on employers to generate greater customer awareness around this critically-important matter and in this regard our members would welcome in-store point-of-sale signage that sends out this clear message."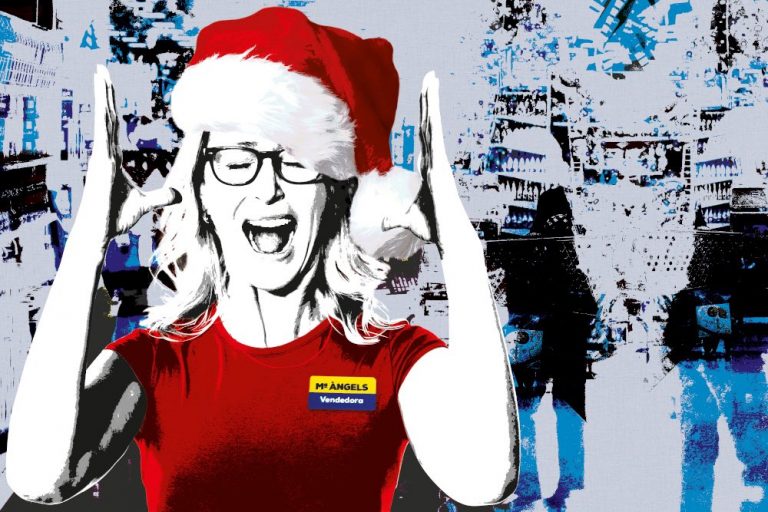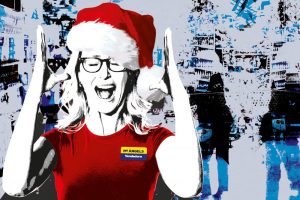 A new research paper released by CCOO Servicios of Spain entitled "Black Reality in Commerce" has shown that during the 50 days from mid-November to early January, the workload for commerce workers – especially for those in fast fashion – is extremely heavy and results in long working hours, higher levels of stress and abuse at work, without proper rest and financial compensation in most cases. CCOO has launched a campaign to secure better conditions, pay and protection for commerce workers in the festive season.
"We join our affiliates in their call for dignity and decent conditions for commerce workers," said Mathias Bolton, Head of UNI Commerce. "We are urging retailers to take action and asking all customers to treat our workers with the respect they deserve."